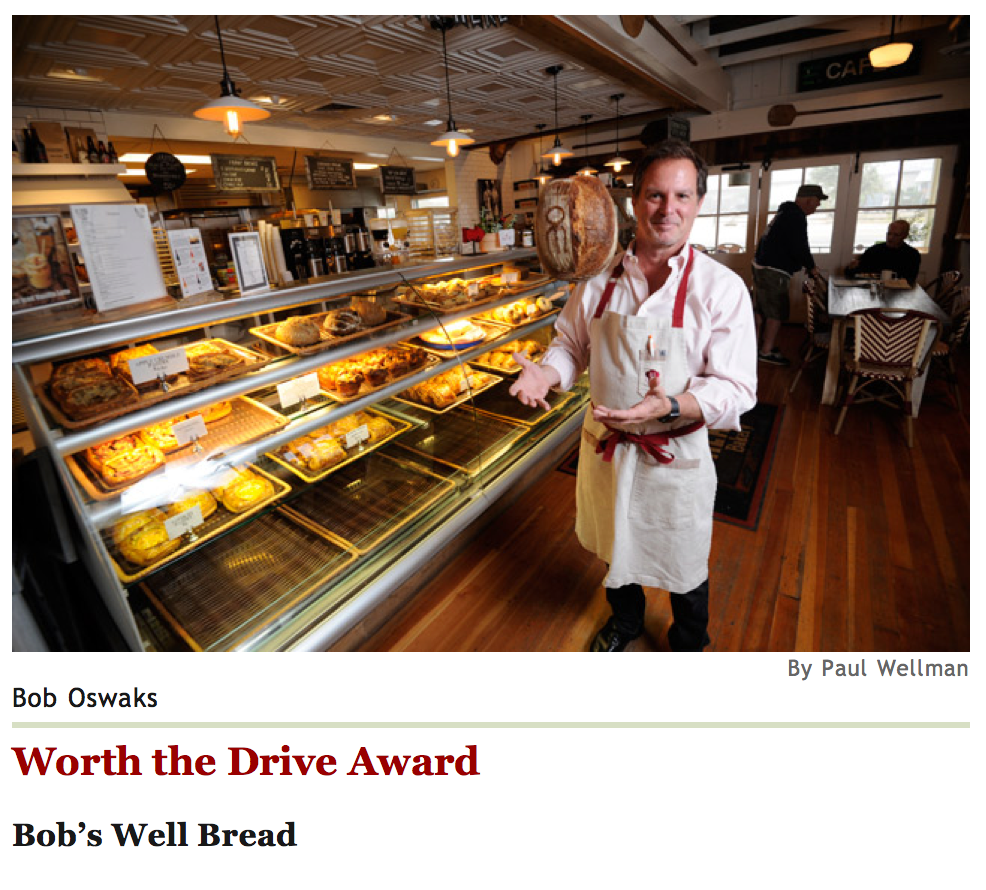 Bob's Well Bread
Forget about worth the drive ​— ​Bob's might be worth a crawl. Whatever's in the soil that's made Los Alamos our county's hottest foodie mecca has its mother lode under the 1920s gas station Bob and Jane Oswaks turned into this inviting breakfast and lunch oasis in wine country. Killer croissant ​— ​you got it. Scrumptious scone ​— ​no problem. Egg-in-a-jar ​— ​poached perfection.
"We look at Bob's Well Bread as creating something nurturing for our community," said Bob, "certainly for Los Alamos, but beyond our little town as well. Many a casual drop-in guest has turned into a loyal customer. Baking is absolutely a hard but satisfying profession. Feeding people's souls is the best reward, especially seeing the look of joy on so many faces."
The Oswaks, along with head baker Eric Henning and chef de cuisine Wayne Pratt, make magic out of the best basic ingredients, a riotous delight of essential tastes. For just one glorious example: After the avocado toast tartine, no avocado will ever seem as luscious.
550 Bell St., Los Alamos; 344-3000; bobswellbread.com