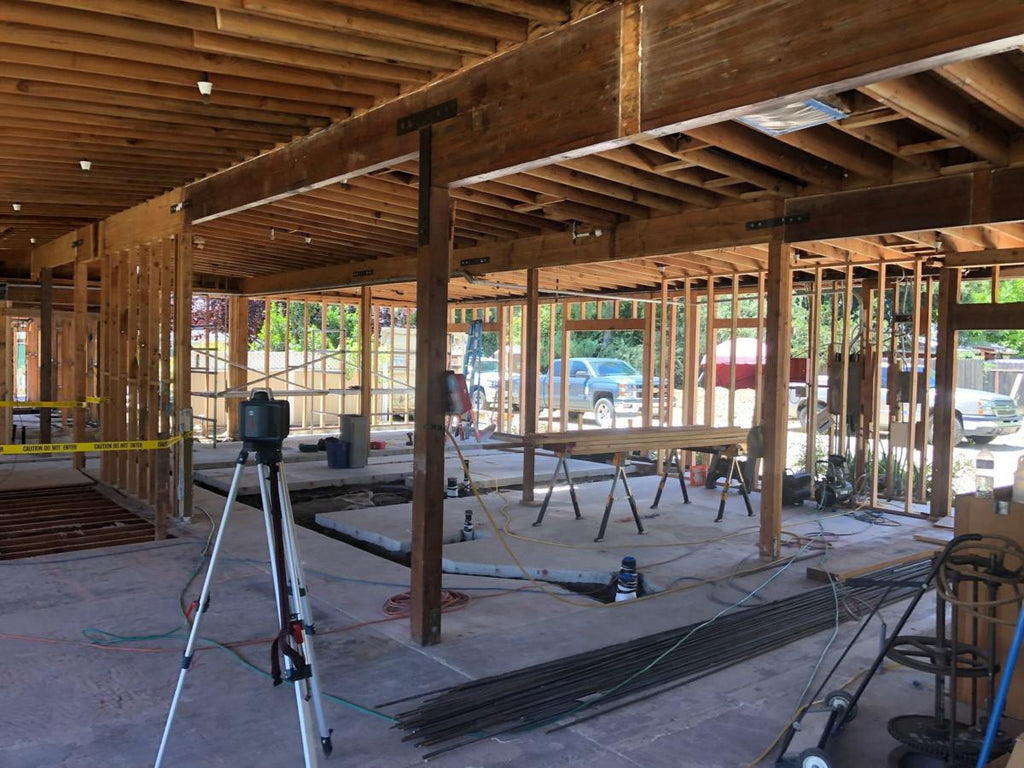 Bob Oswaks, proprietor and boulanger of Bob's Well Bread, Artisanal Bakery — a beacon for handmade, small-batch artisan breads and pastries in the heart of Los Alamos — recently announced he will open a second location just 14 miles south in the small unincorporated town of Ballard, population 467.
According to Oswaks, the new shop to be built will be named "Bob's Well Bread Bakery at the Ballard Store" and will be situated where the iconic Ballard General Store and Gas Station, originally built by Niels Jorgen Nielsen in 1939, once stood.
The more modernized 6,000-square-foot store, according to public records, remained vacant for nearly 10 years after Nuuva Cafe Restaurant Bar's closure in 2008.
It was purchased by Santa Ynez Valley residents and business partners Rob and Jeniene Raisch and Michael and Amy Grenier in January 2018.
Rob Raisch explained that his wife, Jeniene, who was raised in the Santa Ynez Valley, has set the tone for the project, ensuring that all measures are taken to honor and preserve the rich history of the iconic store.
"The basic structure of the building will continue to look like the original Ballard Store," Rob Raisch said, noting that although the plumbing, HVAC and flooring — all destroyed by a flood a decade prior — had to be completely replaced, they are working closely with the county and continuing to handle the project with the utmost sensitivity, given its historic value to the community.
Ballard was founded in 1881 with the hope of becoming a stagecoach hub between Santa Barbara and San Luis Obispo, but that never took hold due to the development of railways. 
According to local archives, the once-diminutive 28-by-57-foot stucco general store and gas station that Nielsen built offered a line of groceries, vegetables, gasoline and oil products to meet the needs of the small community that had gone without such local services for years. 
Over time, the store changed hands and underwent major reconstruction.
Archives show that in 1970, a Mr. and Mrs. John Elliot purchased the building and removed the gas pumps to make way for what would become the Ballard Store Restaurant, marking the end of an era and the beginning of a new one.
Raisch said last year when he received word the previous store owner, GreenOrange LLC, was willing to sell the 6,000-square-foot building to him, he knew exactly what to do: Give it back to the community.
He immediately approached Oswaks.
"I went over to Bob and said, 'You're the guy!'" Raisch recalled.
"He does really great food, and his business won't compete with Chef Budi," he said, explaining the impact on The Gathering Table Restaurant located across the street inside the Ballard Inn, as well as the neighborhood itself, was taken into account from the start.
"I can't believe the outpouring of support we've received from everyone," he said. "It's really exciting."
Oswaks, also a local investor, is no stranger to modernizing historic properties, since he and his wife, Jane, purchased their current Los Alamos Bob's Well Bread property in 2013 and transformed it from an old service station into a state-of-the-art bread shop that attracts customers from near and far.
With the building permit in hand as of last week, Raisch said construction of the new Ballard store that sits on a half-acre of land — lending itself to plenty of space for parking and a hitching post — is underway.
The store's layout will feature Bob's Well Bread Bakery, a small retail space and an area that Raisch's wife, who is the founder of Bilancia Pilates Studio in Los Olivos, will run an extension of her business. 
The project is estimated to be complete — with Oswaks serving his famous breads — sometime in the fourth quarter of 2019.
Bob's WELL BREAD Bakery in Los Alamos will continue their popular monthly Meet the Winery tasting series on Saturday, June 1 from 1-3 p.m. The…
https://syvnews.com/business/local/bob-s-well-bread-of-los-alamos-announces-new-ballard/article_30a8ec69-88f6-59cc-82b3-cbad8617aa08.html