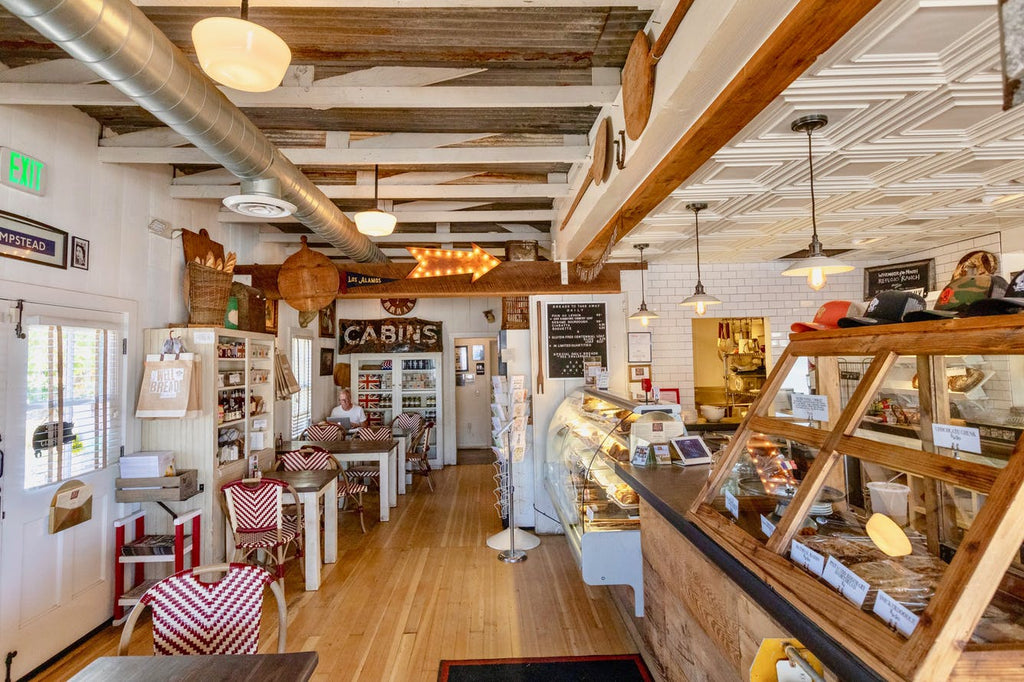 There are several obvious perks to living in Los Angeles, including its proximity to places that are not Los Angeles. Head two hours in any direction and you'll hit pristine beaches, snow-covered mountains, sprawling deserts, and some of the best wineries in the country. Even Las Vegas is just a clean shot down I-15. You could probably spend a decade in LA and not get to every place, which is why we're telling you to clear your schedule and prioritize just one: Los Alamos.
Located about an hour northwest of Santa Barbara, this town of just 1,800 people has slowly transformed from a sleepy farming community into one of the most objectively cool small towns in the entire state. Walk down the main drag of Bell St., and you'll find fantastic beer gardens, crowded tasting rooms, and a collection of restaurants that rival the best of Los Angeles. But what sticks out the most about Los Alamos is its energy - a palpable buzz generated by likeminded locals and LA expats coming together to build new and interesting projects, escape city life, and basically just do whatever the f*ck they want.
But despite all the activities and energy, Los Alamos is still a town that you can walk across in less than 20 minutes, which makes it an ideal spot for a weekend getaway. No three-page itineraries or long-standing reservations required, and certainly no elbowing your way through crowds of geriatric wine tourists. Los Alamos is a place that still feels untouched, but you also get the sense that it's on the cusp of much more. So stop what you're doing and go before everybody else does, too.
If you're staying in Los Alamos - or within 10 miles of Los Alamos - your day begins at Bob's. This order-at-the-counter cafe/bakery is located inside a converted gas station right in town, and is one of the most popular breakfast spots in the region, which means you can expect hour-long waits on the weekends. But frankly, we'd wait two hours for this food. There's a full menu featuring everything from breakfast sandwiches to gravlax platters (plus wood-fired pizza on weekend afternoons), but your focus really needs to be on the pastries and baked goods at the front counter. The kouign-amann and almond croissant will wipe clean any lingering wine hangover.
see fill article here:
https://www.theinfatuation.com/features/where-to-eat-drink-in-los-alamos-day-trip?utm_source=email&utm_medium=infatuation%20newsletter&utm_campaign=Where%20To%20Eat%20%26%20Drink%20In%20Los%20Alamos